Experience Pull Logic's Proactive & Reactive Approach to Reduce Lost Sales
Pull Logic has two independent solutions that work together to optimize inventory deployment and allow customers / salespeople to guide them to the right products given their preferences and supply chain constraints.
We optimize inventory at all locations in your supply chain based on our exclusive and revolutionary PAR metric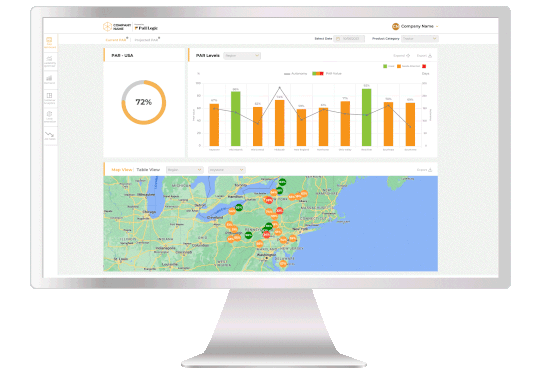 AVAILABILITY
HEALTH CHECK
Use our simple PAR scrore to determine each node's readiness to serve future customers.
Anticipate demand now and in the future to accurately prepare each location for customers.
Continuously monitor and adjust in real time changing demand patterns unique and localized to all locations.
AI BASED REPLENISHMENT
RECOMMENDATIONS
Leverage our sophisticated "digital intelligence" to ensure maximimum product availability and reduce lost sales.
WHAT-IF SCENARIO
SIMULATIONS
Automatically conduct thousands of customer interaction scenarios to optimize inventory deployment.
Unanticipated demand happens but adjust opportunistically.
Place profit at the center of all your inventory decisions.
This QR based solution adds more salespeople without adding costs and helps the salesperson / customers find the right product based on their preferences and provides AI based substitutes in case of out-of-stock situations.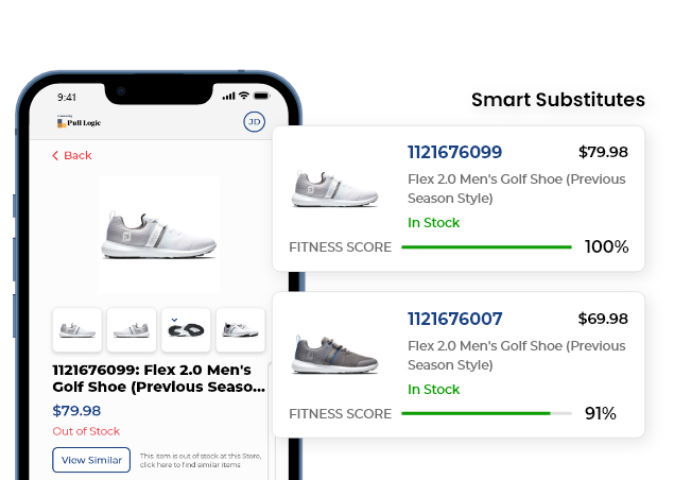 CAPTURE ACTUAL
DEMAND SIGNALS
Capture what is important to your customers and automatically translates the PAR score.
Understand what is important to customers (and what is not) at all of your physical locations.
REALTIME
PRODUCT AVAILABILITY
Give your customers the ability and ease to navigate available inventory based on their preferences.
For out-of-stock situations provide smart substitutes for customers to satisfy what they are seeking within their timeframe.
Reduce the number of times a customer leaves your store or eCommerce site "empty handed".
Contact Pull Logic to learn how you can improve sales and reduce unproductive inventory.